If You Can Build It - We Can Spray It
What can we say - we like a challenge. Over the years, we have worked with a number of commercial contractors, property owners, and businesses from all around Greater Baton Rouge. Different construction projects sometimes call for creativity and a unique approach in how our product should be applied. We believe in thinking it through and collaborating with our partners to ensure the customer receives the best possible application for their commercial property.
Depending on the insulation and methods chosen, some customers may qualify for tax credits that can help you save additional dollars. Ask us about this when we visit.
"This spray foam insulation will replace all what's ripped out and can act as a great barrier to mold. This business will save so many people from total loss due to mold."
Ray Rhodes - Business Owner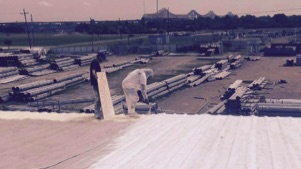 Cajun Foam Insulation is a licensed and certified commercial insulation contractor serving businesses across Louisiana. If you are a business owner or a commercial contractor looking for a loyal and efficient insulation company, we welcome a conversation with you in person to explore how we can help you get your project completed in a timely fashion and on budget. Whether it's interior ceilings, walls, or rooftops, there's no job too big or too small.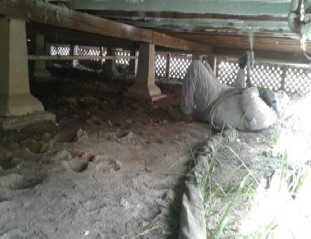 NEW Commercial Roof Coatings


1923 W. Shore Avenue
Port Allen, LA 70767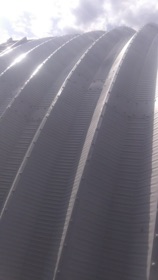 Certified Commercial Roof Appilications
At Cajun Foam Insulation, we are always working toward innovation. We now offer roof coatings for commercial buildings with newer product specs that extend the life of the roof versus spending thousands on a new roof. We can provide a uniflex acrylic coating or a silicone coating, two-part system with one flash on seams and screws when needed. Save your roof before it rusts out. Coatings come with a 10-14 year manufacturer warranty.
FREE ESTIMATE | 225-715-9912